---
TEACHING
---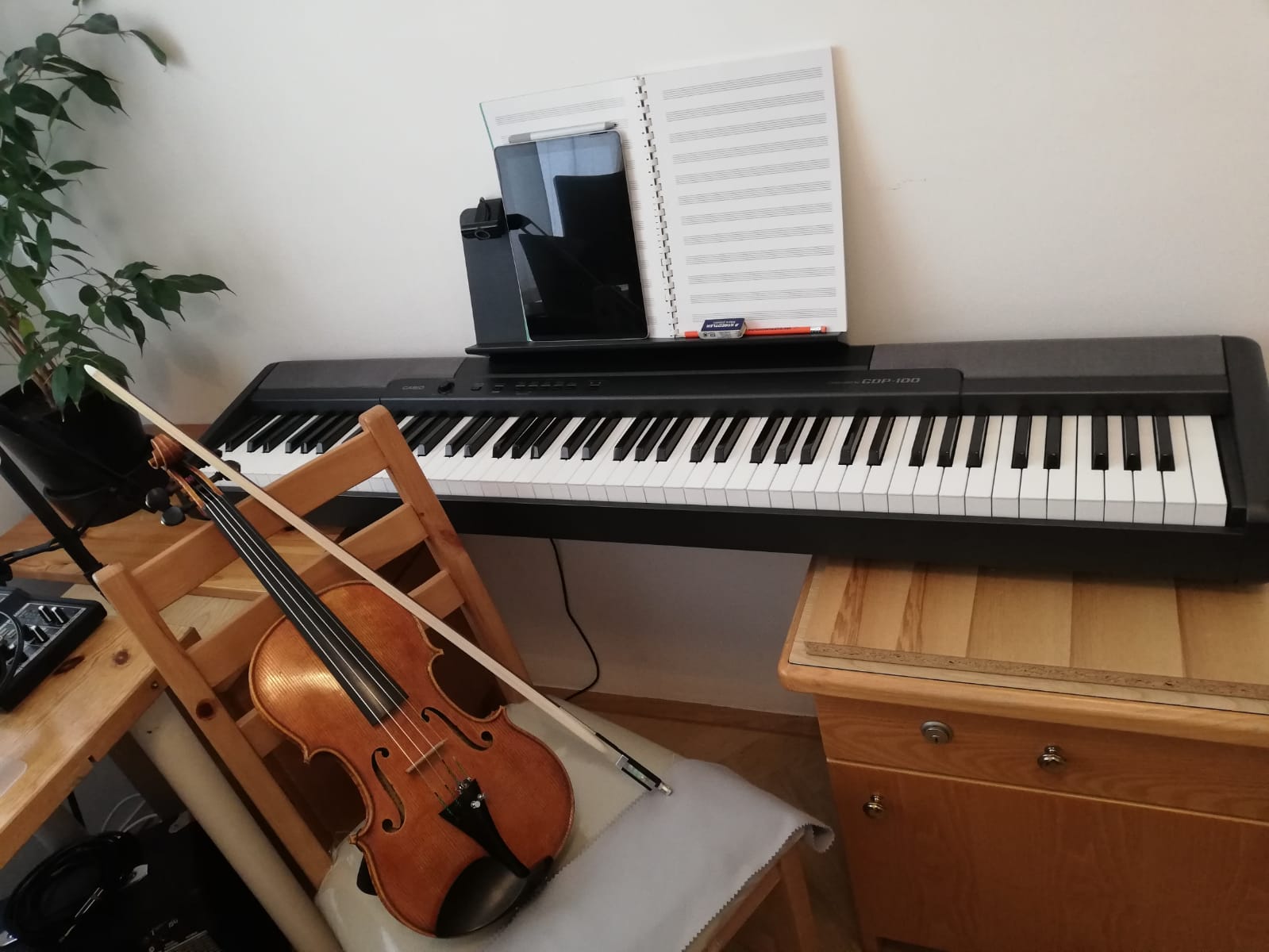 Irene Malizia is not only a violinist and composer, she is also a teacher. Her teaching fields range from violin to composition, from theoretical subjects to improvisation and early music education for children.
She got Master's Degree in Instrumental music education under Prof. Sandra Fortuna in Italy, where she also graduated for the First Grade of "Orff Schulwerk methodology". After she moved to Austria where she studied Violin and Instrumental Music Education with Veronica Kröner (Joseph Haydn Konservatorium, Eisenstadt).
Specialized in creative methodology in instrumental teaching, is particularly involved in researches in instrumental music education. In particular, her work aims to experiment new methods of instrumental learning and teaching for pupils and students. She is teacher for violin, composition, Music Theory, Harmony, Improvisation, early music education and creative musical activities by Variando musica. She is also violin Assistant of Prof. Veronica Kröner at Joseph Haydn Konservatorium. She is currently leading a PhD Research Project at the University of Music and Performing Arts Graz.
---
Current Projects
---
Composing music as learning tool in instrumental music education
Instrumental Project for violin pupils and students, as part of a PhD Research Project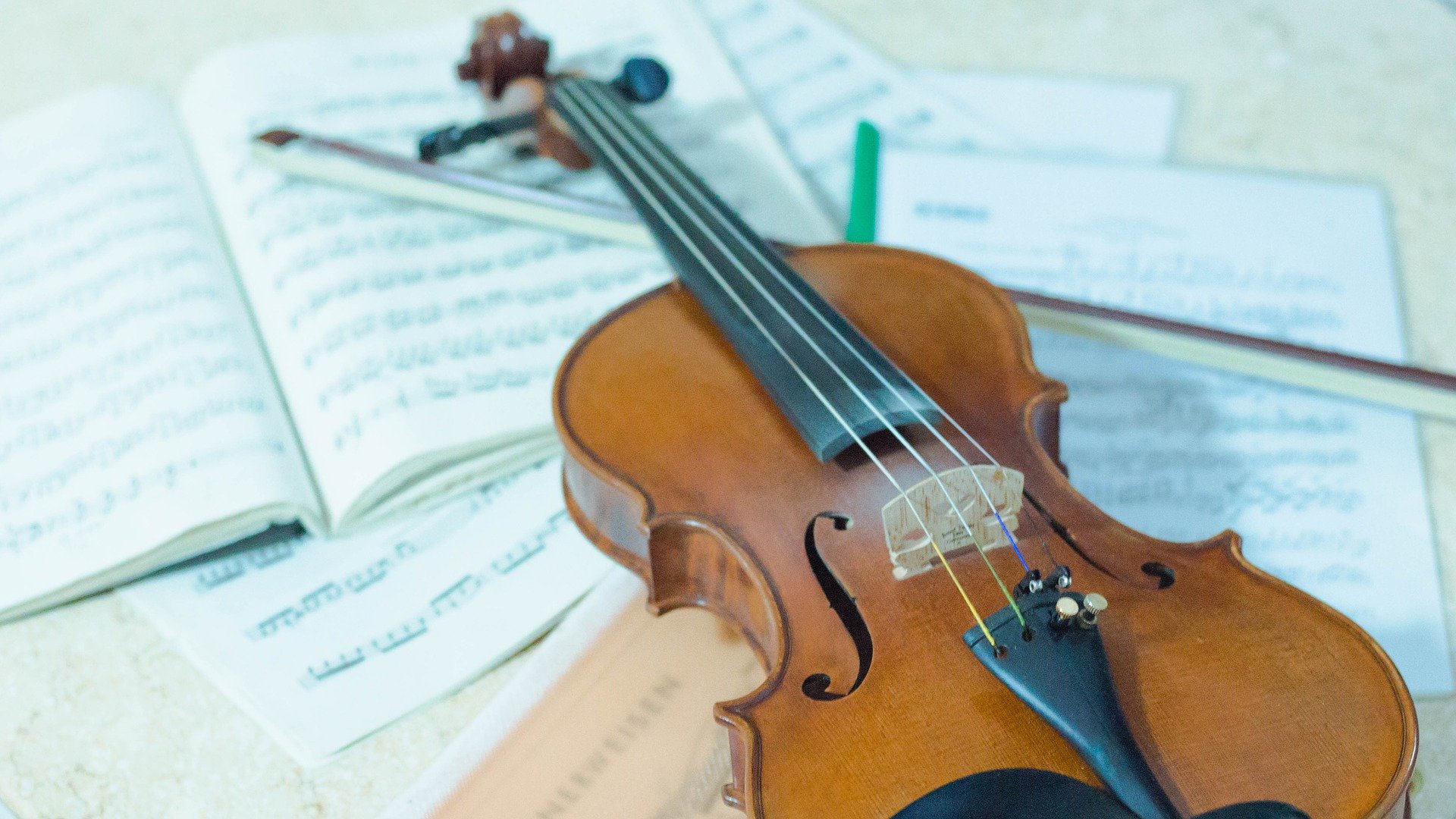 The aim of this project is to introduce pupils and students to how composition can help students learn an instrument more thoroughly, more spontaneously, and more independently. Composing music can be used as an integrative method in instrumental pedagogy with multiple purpose.
This project is part of the PhD research studies, that Irene Malizia conducts at the University of Music and Performing Arts Graz (KUG) and will involve pupils and students from different Institution, such as:
– Musikschule Thayaland, March to June 2022
– Private University of Music and Performing Arts Vienna (MUK), March to June 2023
– University of Music and Performing Arts Vienna (MDW), planned for Autumn 2023
---
Previous Projects
---
Colori e Multiforme
From Composition to Live-Performance. Irene Malizia publishes an Educational DVD as a result of her artistic and pedagogical research project. The idea started with the publication of the above mentioned book containing five pieces for solo violin, of increasing difficulty, with special violin technique explanations and preparatory exercises, and ended with this educational DVD, as documentation of the entire research process. The objective of this research project is to evaluate the impact that instrumental exploration and experience with contemporary music have on the musical and instrumental development of pupils and students.
Further Infos
From Sound to Sign, from Sign to Sound
Discovering the musical sounds of the violin (for Children from 5 to 8 years)
A different violin (for Teenagers from 12 to 13 years)
Composing in Instrumental Music Education:
Yoshimatsu, the children, the teenagers (for Teenagers from 14 to 16 years)
A Contemporary composition … from a painting of Kandisky (for Teenagers from 14 to 16 years)
Composing in Music Education
Draw the sounds: the sound of the forest (for Children from 7 to 8 years)
The story of Pilla and Poldo (for Children and Teenagers)
The alphabet sounds (for Teenagers from 12 to 13 years)
Composing and Improvising in Music Education
Musical cards … my dream city! (for Children from 5 to 6 years)
"Sunset": an improvisation project for composition pedagogy
---
International Workshops
---
ERASMUS+ Workshop
5th – 6th of November 2019 – Saint Louis College of Music Rom – ITALY
– Workshop 1: Improvisation. Different worlds in one word. Irene Malizia and Angelo Tatone
– Workshop 2: "Colori e Multiforme"; the composer, the teacher, the student. Irene Malizia
ERASMUS+ Workshop
15th – 17th of April 2019 – Conservatorio di Musica "A. Casella" L'Aquila – ITALY
– Workshop 1: Improvisation. Different worlds in one word. Irene Malizia and Angelo Tatone
– Workshop 2: "Colori e multiforme"; the composer, the teacher, the student. Irene Malizia
ERASMUS+ Workshop
13th to 15th of March 2019 – Taller de Musics, Barcelona – SPAIN
– Workshop 1: Improvisation. Different worlds in one word. Irene Malizia and Angelo Tatone
– Workshop 2: "Colori e multiforme"; the composer, the teacher, the student. Irene Malizia
LATIMPE (Platform for Learning and Teaching)
24th to 26th of October 2018 – Norwegian Academy of Music, Oslo – NORWAY
– Workshop 1: Improvisation. Different worlds in one word. Irene Malizia and Angelo Tatone
– Workshop 2: "Colori e multiforme"; the composer, the teacher, the student. A multidimensional collaboration in learning, teaching and composing. Irene Malizia
ESTA KONGRESS
19th to 21st of October 2018 – Musikschule Neckarsulm – GERMANY
– Workshop 1: Basic questions about playing techniques and notation of modern music. Irene Malizia
– Workshop 2: Stylistic and didactic development of a piece. Irene Malizia
---
Media
---
The Musical Composition in Early Music Education
Improvisation. Different Worlds in one Word