Colori e Multiforme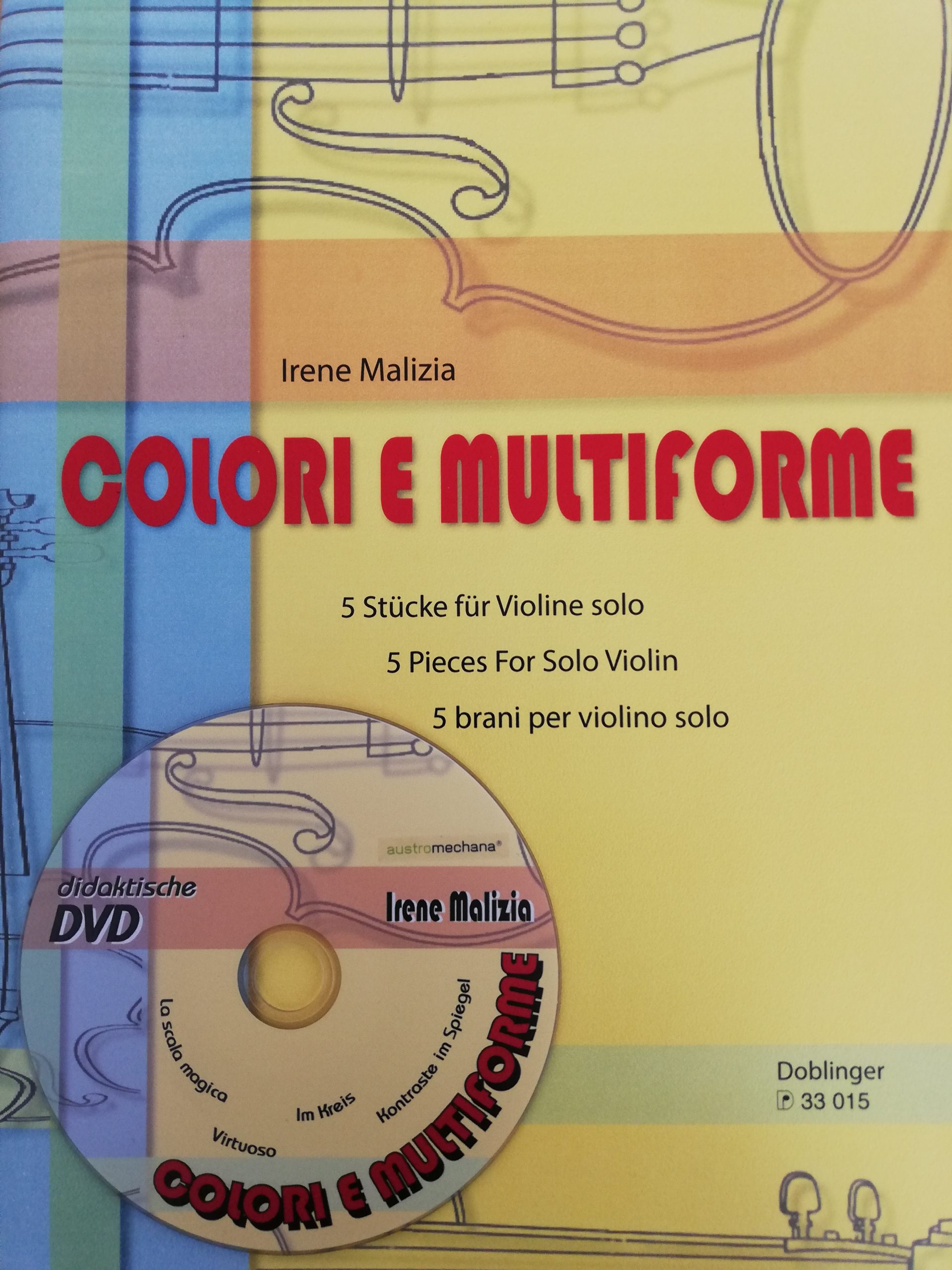 From Composition to Live-Performance. Irene Malizia publishes an Educational DVD as a result of her artistic and pedagogical research project. The idea started with the publication of the above mentioned book containing five pieces for solo violin, of increasing difficulty, with special violin technique explanations and preparatory exercises, and ended with this educational DVD, as documentation of the entire research process. The objective of this research project is to evaluate the impact that instrumental exploration and experience with contemporary music have on the musical and instrumental development of pupils and students. In March 2021 the Conference of Austrian Music School Organizations (KOMU) has included two pieces from her book "Colori e Multiforme" in the sheet music lists of the instrumental section for the 1st music school entrance exam: La Scala Magica, Im Kreis. The Book and the DVD are both available at Doblinger as well as at Variando musica.
---
Video and Audio
---
---
Articles and Reviews
---
Malizia, I. (2018), Colori e Multiforme: der Komponist, der Lehrer, der Schüler. Ein interdisziplinäres Projekt für Instrumentalpädagogik mit der Komposition als Lernwerkzeug. ESTA Nachrichten Nr. 81, SS. 08-12, ESTA Deutschland.
Üben und Musizieren 3/2016. Schott Verlag (.pdf)
Klangpunkte 41, Herbst/Winter 2015. Doblinger Verlag (.pdf)
Suonare News, Giugno 2016 (.pdf)
---
Project Fotos
---